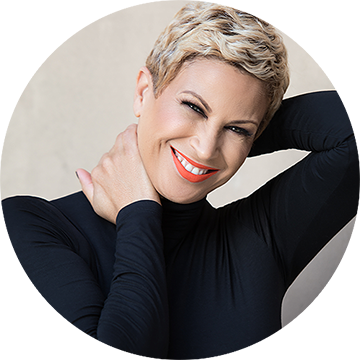 Having managed more than a billion dollars in revenue for some of the world's largest media companies including CNN, A&E, The History Channel, The Weather Channel, and BET Networks/BET Her, Michele Thornton Ghee is a strategic force inside and outside the bounds of Corporate America. She was instrumental in the rebranding of Centric as "The First Network Designed for Black Women" and then again into BET Her. She currently serves as Co-Founder and Managing Partner of The Stratechic Alliance, a consultancy that helps clients embrace, leverage, cultivate, and nurture their uniqueness in a way that drives and delivers results. Michele has received a host of honors including the ADCOLOR Change Agent Award, American Advertising Federation Mosaic Role Model of the Year Award, She Runs It Working Mother of the Year Award Class of 2018, and most recently, a Multichannel News 2019 Wonder Woman.
Over her 20-year career, Michele's passion for excellence has allowed her to master the following critical skills: leadership, diversity and inclusion, strategy, transformation (personal and professional), revenue generation, teamwork, work-life balance, and relationship building. She has spent the last several years speaking across the country and sharing her knowledge with vast audiences.
As her father, Walt Thornton, lay on his deathbed, Michele promised to make him proud. Committed to her word, she went on to attain her Bachelor of Arts from Golden Gate University at the age of thirty and in May 2017, she received an Honorary Doctorate of Humane Letters from her alma mater. Michele is the author of Stratechic: Life and Career Winning Strategies for Women, Stratechic 2.0: Her Plan. Her Power. Her Purpose. and SUCCESS On Your Terms. She is the proud wife to Tony and blessed mom of Taylor and Jordan.

• 2009 Impact Award, CNN
• 2009 Change Agent Award, ADCOLOR
• 2011 Role Model of the Year, American Advertising Federation, Mosaic Council
• 2015 Humanitarian Award, Jessie Banks Foundation
• 2016 Change Agent Award, Black Girl Magic Awards (Ohio State University)
• 2016 Champions for Youth Award, East Oakland Youth Development Center
• 2017 Sister Accord Leadership Award, The Sister Accord Foundation
• 2017 Honorary Doctorate of Humane Letters, Golden Gate University
• 2017 ChurchGurl Champion Honoree, ChurchGurl Foundation, Inc.
• 2017 Unapologetically HER Award, Tené Nícole, Marketing and Public Relations
• 2018 Working Mother of the Year, AWNY, She Runs It
• 2018 Woman to Watch, Multichannel News
• 2019 Wonder Woman, Multichannel News